Fatwa ID: 03594
Answered by: Maulana Mohammed Kamran Abid
Question
Are insects like locusts and grasshoppers considered halal?
بِسْمِ اللهِ الرَّحْمنِ الرَّحِيْم
In the name of Allah, the Most Gracious, the Most Merciful
Answer:
Grasshoppers are called locusts when they are in the swarming phase.[1] It has been narrated on the authority of Abdullah bin Umar that the Messenger of Allah (saw) said, "Two kinds of dead meat have been permitted to us: fish and locusts."[2] Therefore, locusts and grasshoppers are permissible to consume.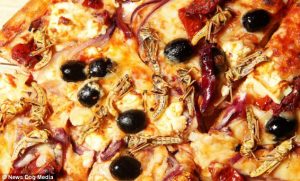 Only Allah knows best
Written by Maulana Mohammed Kamran Abid
Checked and approved by Mufti Mohammed Tosir Miah
Darul Ifta Birmingham
---
[1] https://en.wikipedia.org/wiki/Locust
[2] عَنْ عَبْدِ اللَّهِ بْنِ عُمَرَ، أَنَّ رَسُولَ اللَّهِ ـ صلى الله عليه وسلم ـ قَالَ " أُحِلَّتْ لَنَا مَيْتَتَانِ الْحُوتُ وَالْجَرَادُ " (Sunan Ibn Majah, vol. 4, Book 28, Hadith 3218, Darussalam),
قَالَ – رَحِمَهُ اللَّهُ -: (وَحَلَّ بِلَا ذَكَاةٍ كَالْجَرَادِ) يَعْنِي يَحِلُّ السَّمَكُ بِلَا ذَكَاةٍ كَالْجَرَادِ لِمَا رَوَيْنَا (Al-Bahr Ar-Raiq, vol. 8, pg. 196, Darul Kitab al-Islami)